Dog Whistle: A coded message communicated through words or phrases commonly understood by a particular group of people, but not by others.
While avoiding to debate his opponent, in recent days State Senator Mike McLachlan has proven that he'd do anything to win an election...and now his desperation includes a smear campaign built on false information, "dog whistle" scare tactics, and an unparalleled level of dishonesty that is unbecoming of anyone who wants to represent the residents in the 24th district.
First, a little background is in order:
The debate over installing border tolls in the state has been a hot button topic in Greater Danbury with most residents who live along the CT/NY border in the 24th district expressing strong opposition to the plan. Knowing that the issue of tolls would inflame the passions of voters in the district who live along the state border (1st and 2nd ward of Danbury/New Fairfield), McLachlan and the State Republican Majority Committee took a page out of President Trump's playbook by mischaracterizing his challenger's comments in order to gain votes. In his latest attack piece, McLachlan approved the following statement: "Kushner supports increasing taxes and instituting tolls."
There's only one thing wrong with McLachlan stating that Kushner wants to "instituting tolls in the state"...it's not true. To make matter worse, McLachlan knows that his mischaracterization of Kushner's stance on tolls is a lie because he was present when she stated her position.
Recently, McLachlan and Kushner participated in a forum hosted by the Northern Fairfield County Association of Realtors. At the forum, the panelists asked the candidates whether or not they support highway tolls in the state; Kushner's answer was clear and made within an earshot of McLachlan.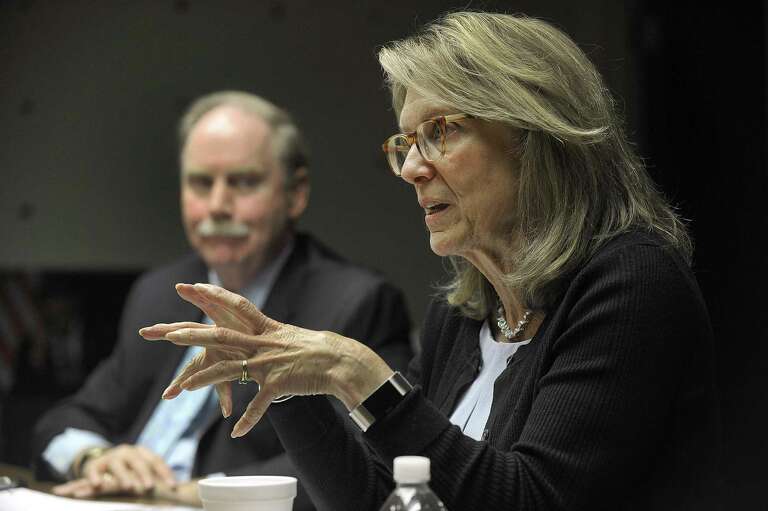 Last week, McLachlan and Kushner met together with members of the editorial board of the Newstimes where both candidates were asked for their opinion on highway tolls...and while McLachlan was present, Kushner stated her opinion on the issue.
They both oppose tolls, but Kushner would want to invest in new public transportation infrastructure like more rail lines while McLachlan sees them as an expensive extravagance that few would bother to use.
It's bad enough that McLachlan continues his old and tired tradition of not debating his opponent and limiting his public appearances during the campaign season, now the State Senator, whose campaign is showing signs of nervousness, has resorted to a strategy based on the using fear, dog whistle tactics, and dishonesty in order win an election...and it's wrong.
People in the 24th State Senate district deserve better than this.