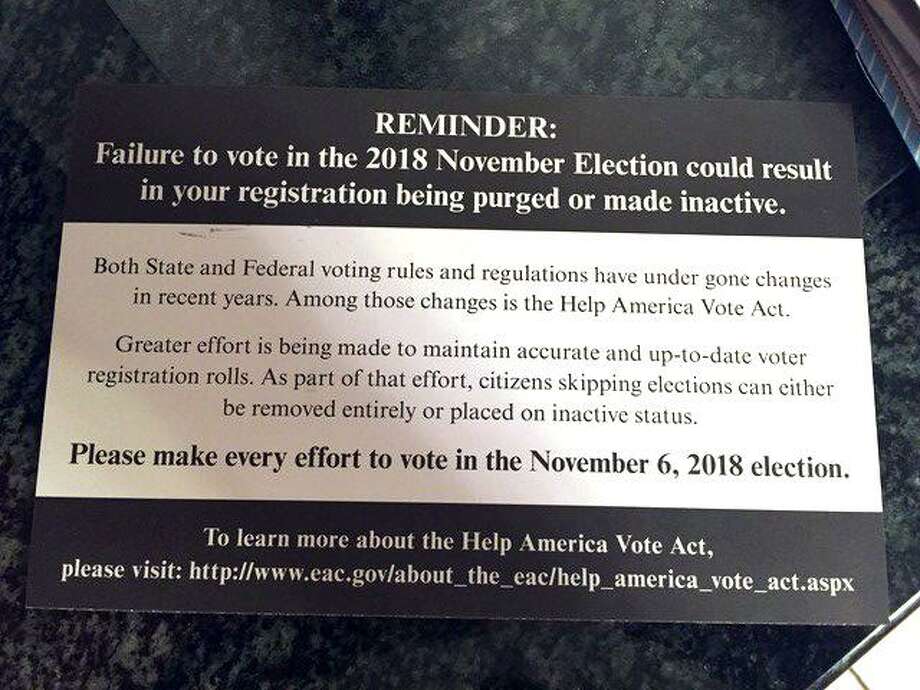 I'll say it again...in the 24th State Senate district, incumbent Michael McLachlan is running a desperation campaign built on fear tactics and dishonesty.
It's bad enough that the far-right extremist tried to scare voters into believing that his challenger Julie Kushner supports highway tolls, now he's straight up trying to scare his base to come out and vote.
"In a different twist on traditional efforts to promote Election Day turnout, Republican state Senate leaders have paid for mailers that falsely warn that their own voters could get tossed off the rolls if they fail to get to a polling place on Tuesday.

A campaign mailer that might have targeted those GOP voters who might have missed the last election, includes a scratch-off sticker that supposedly includes information to make voting easier on Tuesday. That's news to the Secretary of the State, whose office warns that the mailer could prove confusing for local poll moderators.

The mailers were sent out on the behalf of state Rep. Pam Staneski of Milford, who is running for a Senate seat that includes West Haven, Woodbridge and Orange. Her opponent is Democrat James Maroney of Milford.

Other districts where the mailers were sent include those of state Sen. George Logan, R-Ansonia and Sen. Michael McLachlan. Senate Republican Leader Len Fasano of North Haven said that he wasn't fully informed about the full circulation of the mailer, but thought it might have been to more-competitive districts."

[...]

"There is no requirement to bring any mailer sent by a candidate or a political party to the polling place on Election Day," said Gabe Rosenberg, communications director for the Secretary of the State. "A mailer that purports to be an official document but is not can potentially cause confusion in the polling place."

Connecticut, unlike some other states, does not have a voter-purge process, noted Senate President Pro Tempore Martin M. Looney, D-New Haven. "This is almost the flip side of those red states, such as Texas, where they are trying to suppress the vote," Looney said. "We have no provision that you're going to be removed from the ballot if you fail to vote."
Residents in the 24th State Senate district deserve better than this...