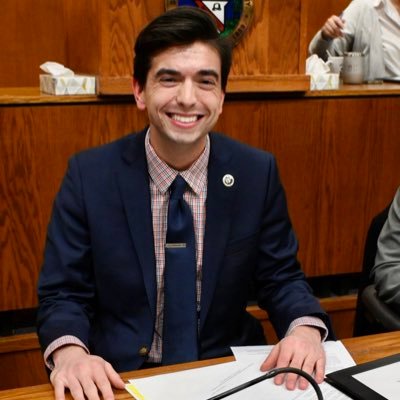 Today, 4th ward City Councilman Joe Britton spoke with Newstimes reporter about his actions at City Hall on April 15th that has gotten the freshman lawmaker into hot water with city officials.
"Britton said that what transpired during the evening in question was a "pretty simple story." He said that he and a friend were on their way to dinner that April evening and had some free time to spare beforehand.

"We went down to City Hall. I wanted to show her around," Britton said. Like other City Council members, he has a city-issued ID badge and a key fob, both provided through the city's human resources department, that allows entry into the building.

"Obviously, I'm aware there are cameras everywhere," he said.

The tour included a walk through the council's caucus room, where, Britton said, he has a mailbox. He said he took his friend through a City Hall entrance that leads into the Council Chambers on the third floor, which they walked through.

The third floor also includes several other rooms, including Esposito's office, Yamin's office and a conference room. Britton said he "wasn't paying attention" as he and his friend walked through the area, and he "tried to key fob" into a door that he said "ended up being the mayor's office."

"It obviously didn't work. I think we were in there for 15 minutes or so. So it was pretty quick. That's pretty much the story," Britton said.

He said he accidentally wandered into an area of City Hall he was not authorized to access, for which he took responsibility. Britton said while he understands "the optics are not great," his actions have "not been out of the ordinary."

"I heard that councilmen do this with their family and friends — show them around City Hall," he said."