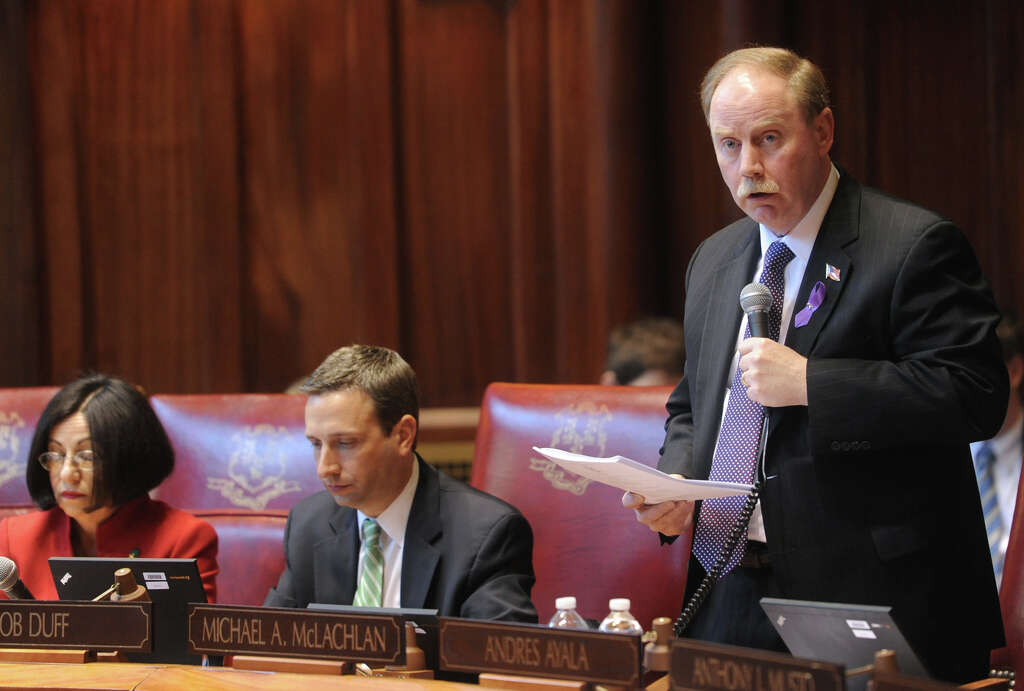 In terms of head-scratching votes at the General Assembly, I guess State Senator Mike McLachlan wanted to outdo State Rep. Will Duff this week...
Early this morning, McLachlan was only one of five state senators who voted against overhauling the state's inadequate sexual harassment and assault laws.
Paz (CTMIRROR)
The Senate voted 31-5 early Friday to approve and send to the House a bill that overhauls Connecticut's sexual harassment and assault laws and gives lawmakers an election-year claim of solidarity with the Time's Up and Me Too movements.

The bill would eliminate the statute of limitations for prosecuting many serious sexual assaults, bringing Connecticut in line with most other states, and impose new training standards to address sexual harassment in the workplace.
Something tells me that State Senator who has a history of
introducing bills that make no common sense
, including his
offensive anti-gay legislation
and his now infamous
birther bill
will be in full spin-mode in his attempts to explain his vote against protecting victims of sexual harassment and assault.